Bayside Services Pte Ltd
12 Eu Tong Sen St, #05-163,
The Central (SOHO 2)
Singapore 059819
Phone:  +65 62 21 22 74
Bayside Services SA
Avenue Viollier 12
1260 Nyon
Switzerland
Phone: +41 22 365 66 50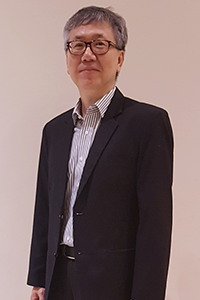 Mr. Samson Lee, who runs the Singapore office of Bayside Services is a chartering & ship broking "veteran" who most recently worked with Fearnley's. With 20 years of experience working for Japanese and Korean ship-owners including Tokyo Marine and SK Shipping and for the trading group of SK where he had fixed over 2,500 cargoes / CPs and COAs, he has been working with us since 2011.
Yeo completed his studies in Republic Polytechnic, Singapore with a Diploma in Communications and Information Design. He was then enlisted in the Singapore Army for two years before working in a wine trading company. He joined Bayside Singapore in 2014 as an Operations Executive supporting Samson.
Jasper enlisted in the Singapore Army and served as a Logistics Officer for two years before heading to London to complete his degree. He has worked as a Warehouse Assistant in the past. With a strong interest in shipping, he joined the Bayside team in 2017.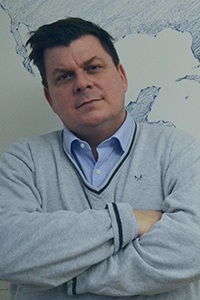 Mr Jonathan Le Feuvre brings to the group over 18 years' of experience of competitive Shipbroking in the disciplines of both Sale & Purchase and Vessel Chartering. Prior to joining the group in 2011, Jonathan has worked for some of the largest names in the business in London, Italy, Monaco and Singapore. His in-depth knowledge of the markets, and global network of contacts, is a significant driving force behind our commercial team's activities. Jonathan is a Fellow of the Institute of Chartered Ship Brokers and is frequently being asked to lecture on shipping most notably at London Metropolitan University, UK and Nanyang Technological University in Singapore.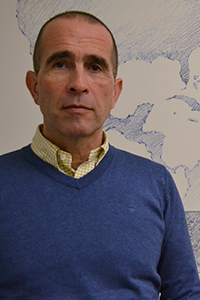 Hansruedi Winter has had a banking career spanning over 30 years in various commodity & trade finance banks as well as shipping banks. This period was followed by 5 years as a finance broker for his own account working with all major European ship finance banks and numerous shipowners, mainly from Italy, Netherlands, Greece and Turkey. He then joined Bayside in 2007. He takes care of finance brokerage, structuring of transactions and advisory work to banks.
John W. Kellett has had a shipping career spanning over 40 years with a number of global shipping and oil trading groups. After a brief spell at sea and then various management and operation positions with Sealand Containerships he spent over 12 years with the Wilhelm Wilhelmsen Group (and Barwil Agency) in various locations such as Jeddah, Jakarta, New York, Bahrain, Los Angeles and Bangkok followed by 4 years with an oil & shipping group in Geneva. From 1992 onwards he established Bayside as a successful sale and purchase broker and shipping representative in Geneva. This business was sold to ABC Maritime in 2005, John continued in his role as shipbroker becoming a director of ABC responsible for Marketing & Key Accounts.